Second part of the recent gigs, this one is dedicated to our 2956 mile road trip to Burning Mountain in Zernez Switzerland. This was our first foray into Europe for a continental festival and wow what an experience, and really hard work. So after a very long drive over a couple of days we arrived at Zernez on the thursday evening and setup camp for the weekend. The music had already started at 1800 on the thursday and wasn't due to stop until some point Sunday afternoon, giving a non stop 72hrs of music. Luckily the main stage wasn't due to start until Friday afternoon, so at least we could grab a few hours sleep.
We woke up to the most magnificent scenery, which was invisible in the darkness of the night when we arrived. The mountains dwarfed the bumps near where we are based in North Wales.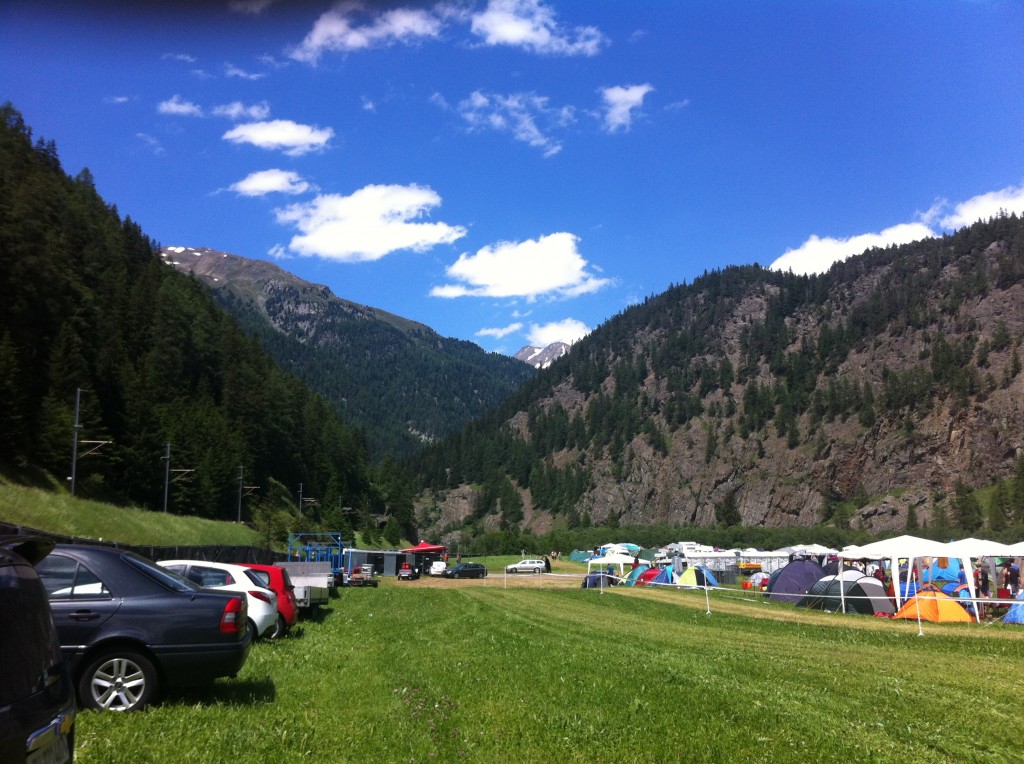 So the mission of the day was to find out when we were playing, get ourselves plugged in and ready to rock. We found our way to the visuals and lighting booth backstage where we met Benny the Swiss guy organising the visuals. After a conversation where neither of us really understood each other (due to language constraints) we proceeding with setting up our rig. We kept it minimal for this event, just with a laptop, hard disk and iPad, I did also have a midi controller in the flight case on standby.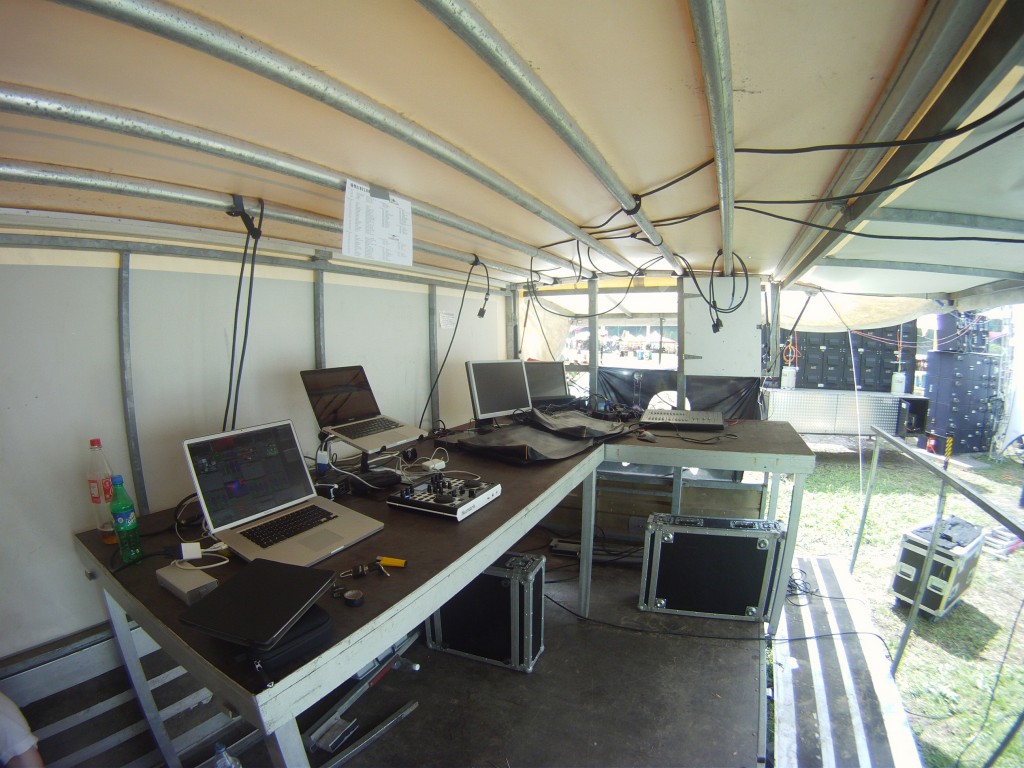 Whilst setting up, a voice behind us piped up in a unmistakable English accent "Do you guys wana audio feed?" this was completely unexpected as up to that point we had only heard German voices. The lovely Funktion One rig that was powering the main stage was  run by a Czech Audio Company (Vice Audio) that was owned by two Brits. So we took them up on their offer and at 1800 the whooping 50KW of Funktion One cranked into life for a non stop 48 hours of music. We opened the visuals on the LED walls either side of the stage, and proceeded to play for the next couple of hours.
As darkness came, Benny and his accomplice came and took over for a while and we had the opportunity to go for a wander about.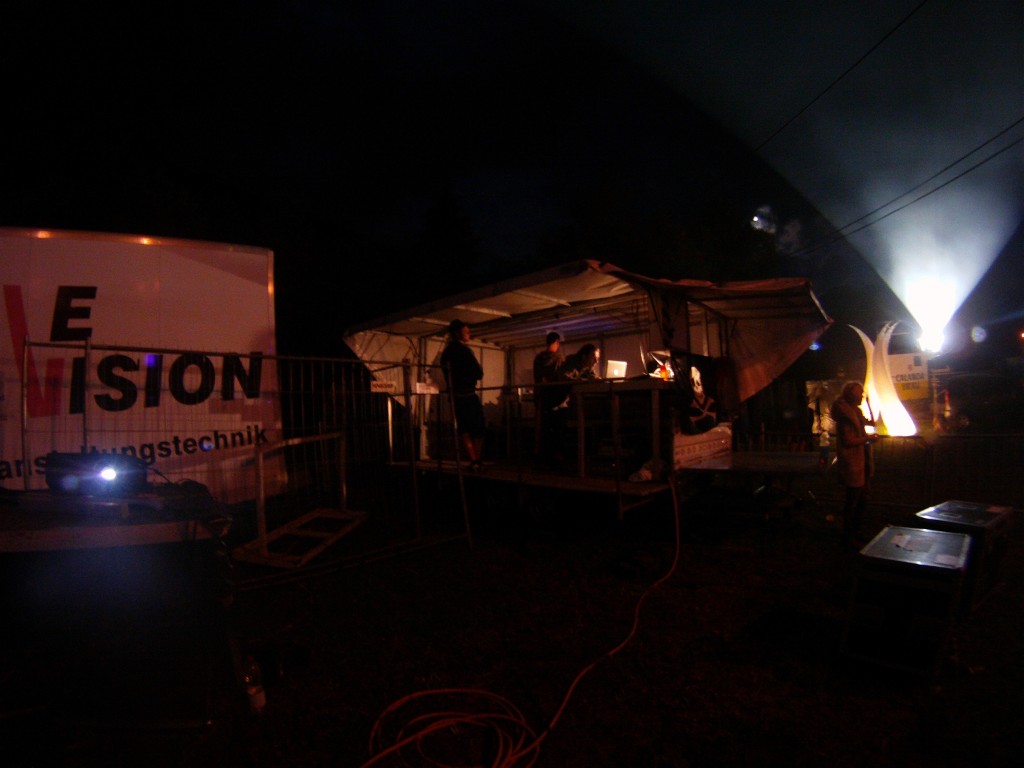 After a few hours around midnight we headed back to the visuals booth to relieve Benny, unbeknown to us at that point was the fact we were about to do a solid 24hr visuals marathon. The rest of the night turned into a bit of blur and at 1000 we even ended up crashing and having a couple of hours sleep under the visuals desk in the booth. Luckily we have some generative visuals which could run on autopilot when it all came too much and sleep was needed. At midnight on the saturday the greek decor team took over for a few hours so we could get a well deserved break and escape for a while and soak up the festival.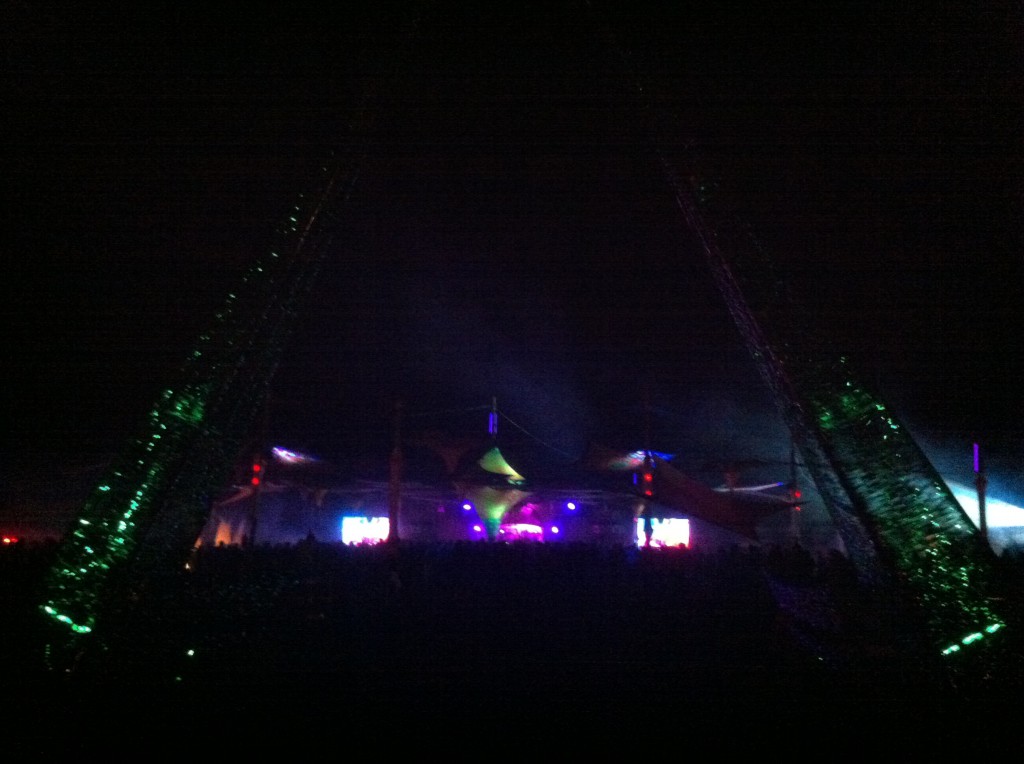 But it was all back to it as at 0400, the act that we really wanted to do visuals for all weekend was playing, so at 0345 we took back over from the greek guys, ready for Astrix to start playing. This is where I have to say I love OSC, being able to run the visuals rig completely remotely via an iPad is just so cool (my geeky side coming out :)). So I thought after spending the whole weekend up to that point cooped up in the visuals booth I thought I would go stand at the back of the stage to watch Astrix play, and it was awesome.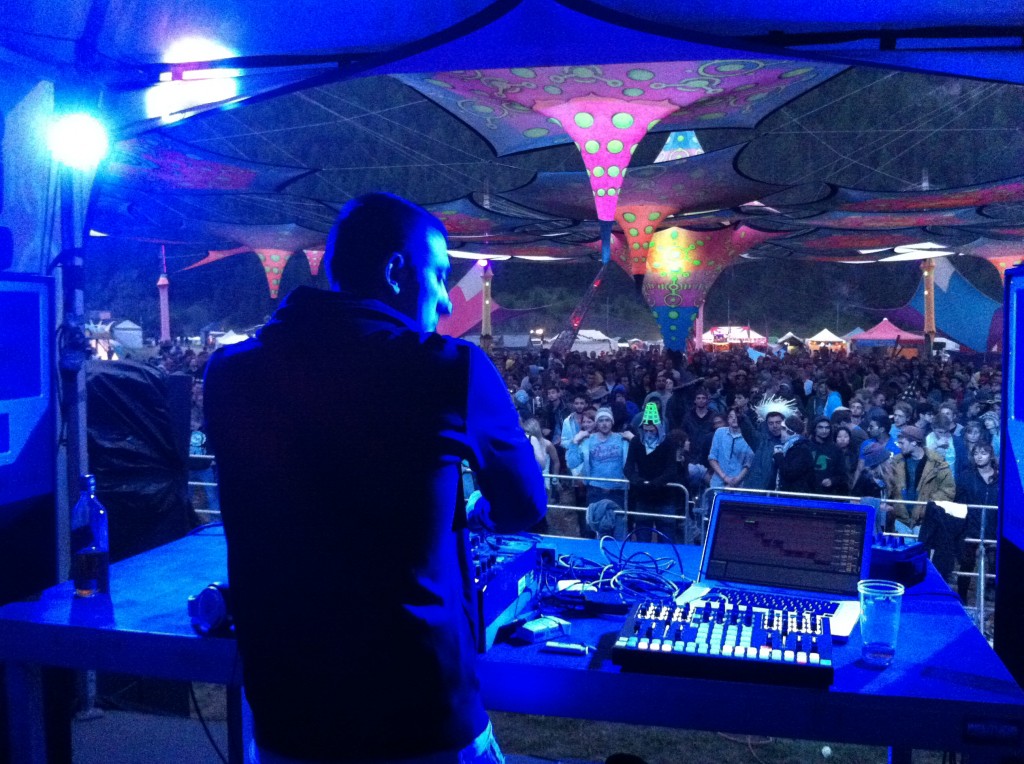 The music carried on until late Sunday afternoon in the glorious baking sunshine where it slowly ramped down a bit playing some really chilled progressive trance. By this point we had switched the visuals onto autopilot and let it run by itself.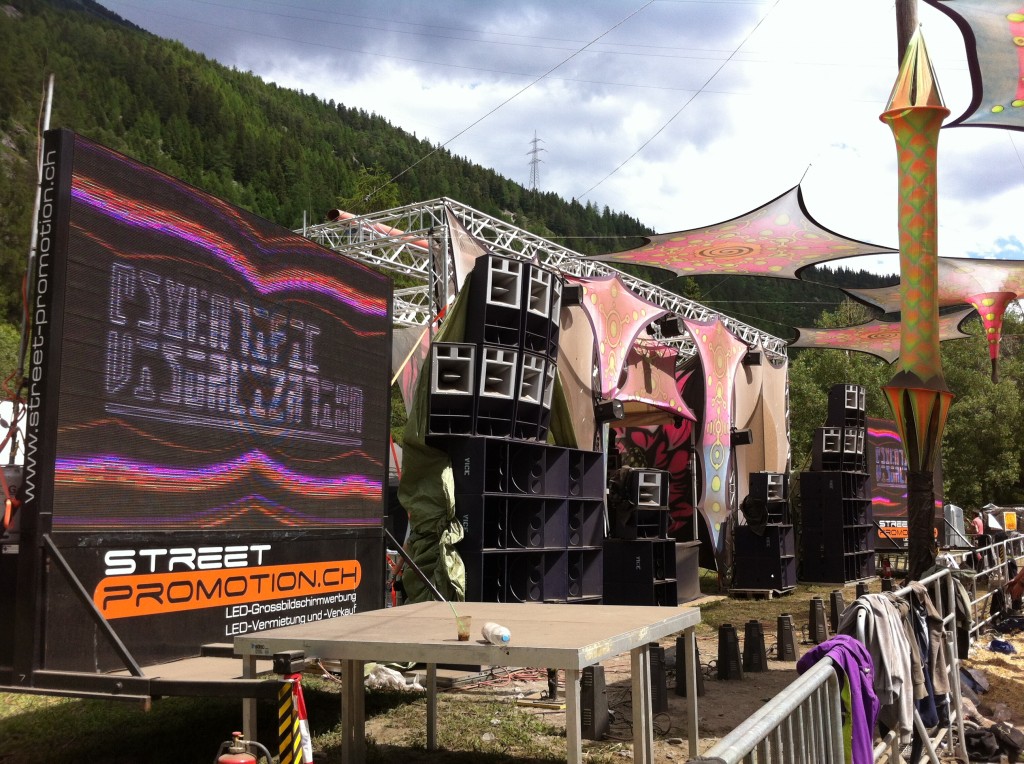 It had been wonderful weather, baking sunshine up to that point and the moment the sound system got turned off the heavens opened and it started to pour. Our takedown was pretty simple as demonstrated by these guys.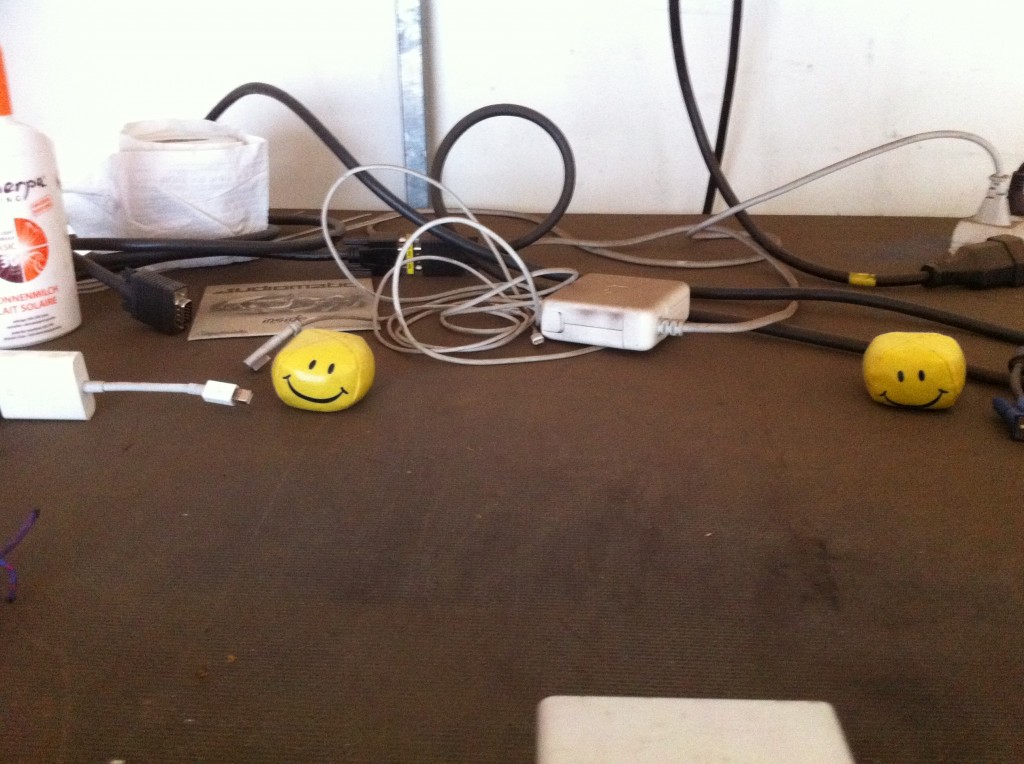 So we gave the Vice crew a hand getting the rig down and packed away the lorry which almost got stuck. This earned us a much appricated shower in a hotel and multiple large shots of "Willies" or the local Schapps. This little tipple certainly helped the last nights sleep in a tent.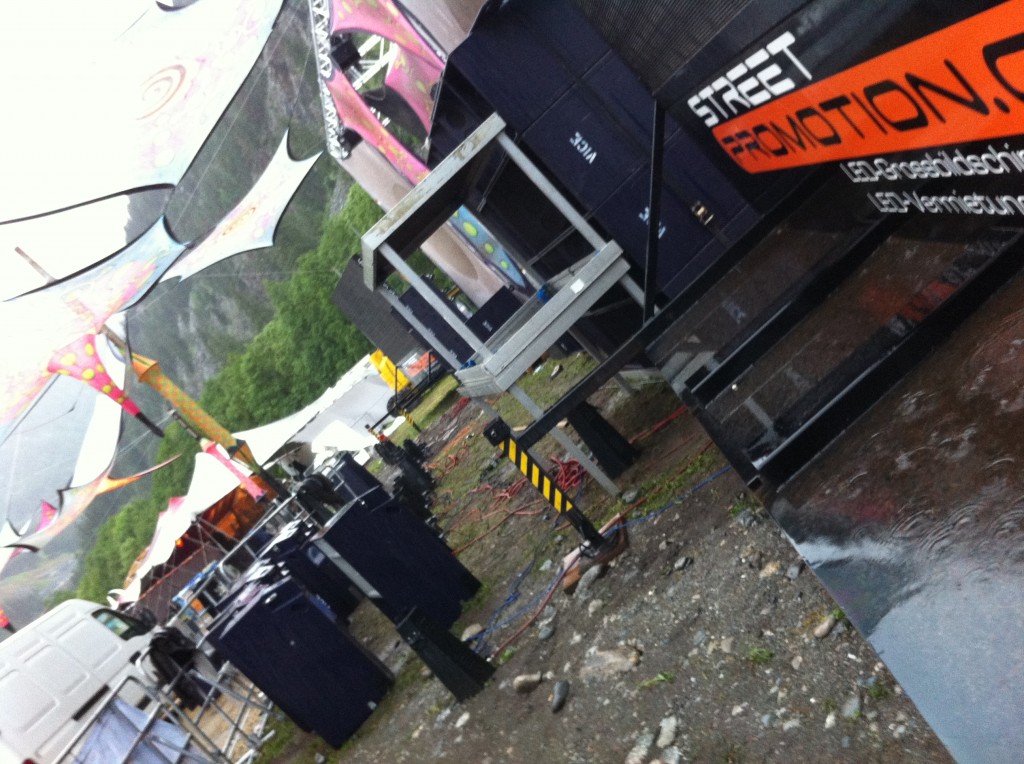 Then on the monday it was the long drive back to the UK, back up over the mountain passes that we had climbed in the dark to get there. So it was a bit of a surprise to find this.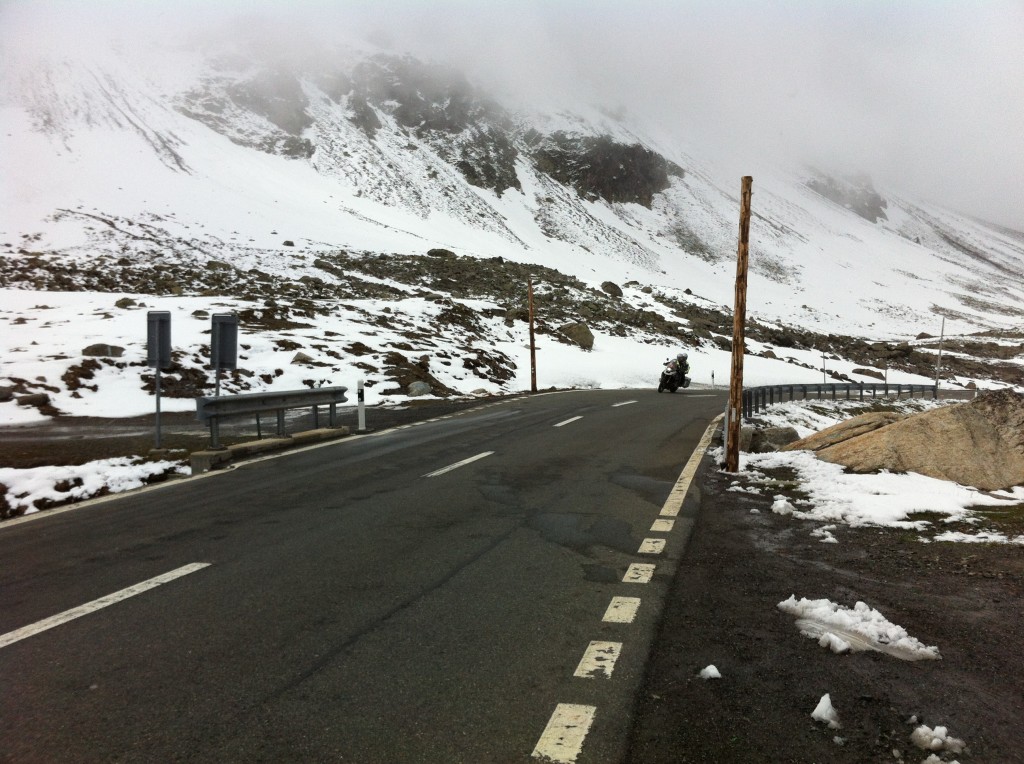 It took two long days to drive back home, but it was well worth it.. We would like to say a big thanks to the Burning Mountain Crew for letting us play on their LED walls especially Dominique and Benny, and to Kev and Alex from Vice Audio who kept us amused at all times of the night all weekend and kept that massive 50KW of Funktion One sounding beautiful all festival.
Roll on next year, PsyViz crew.